Mission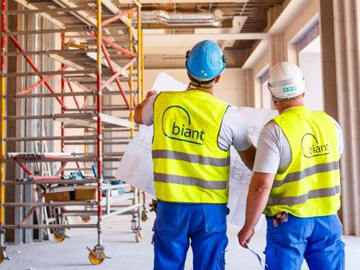 We are dealing with the construction of internal engineering systems for industrial and civil facilities.
Ventilation, air-conditioning, industrial refrigeration, heating and heat supply - we have more than 30 years of experience in these fields and highly qualified team of professionals who are united by the striving to provide reliable engineering solutions, high-quality installation and efficiency of operation of the systems.
We are aimed at achievement of a positive ultimate outcome in each project, for which are using the latest design and installation technologies and are uncompromising in the selection of high-quality components for our systems.
Production culture and strict compliance with the safety requirements are the basis of our work at the facilities.
Our goal
We strive to be the best engineering company in our field of activity.
Our values
Our main asset is our employees.
We are cooperating to succeed.
We are learning to offer only the best.